and
I always start the new year off right....my birthday is in January!!
Which is a really nice pick-me-up after the Holiday let down.
The creative buzz is warming up around here
I have multiple
WIP
going and the candy of the month will be up in the next few days. Some exciting challenges this month and some new twists on old favorites - a good way to start a new year!
this month on

Pfatt

Marketplace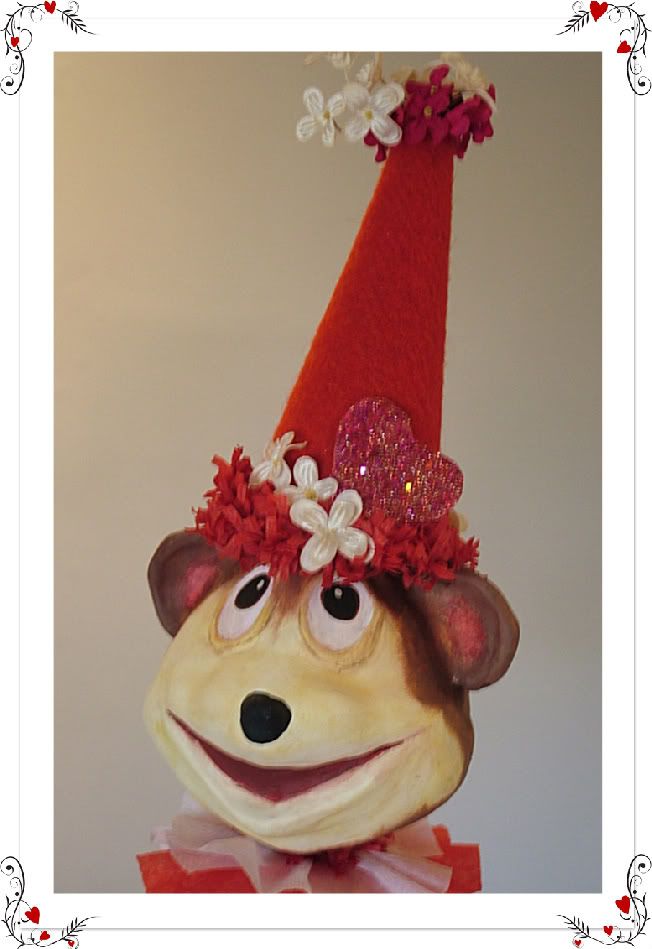 updated the 10th of the month
a Valentine Bear Sweet B Lollipop Tree

I
really wanted to show it holding heart-shaped lollipops, but none of the stores in my area have their

Valentine

candy out yet!!! - so he is just a tad bit sad with the swirly pops - but still really cute! - his hat is wool felt with vintage

millinery

flowers and a fun glittery heart. He holds up to 21 lollipops and has an extra heavy wooden base - to hold all of those great big chocolate lollipops.
Won't these be cute tucked in with Valentines decorations, I made some for myself and will probably keep them out all year round - Several sets will be up for sale on Pfatt.
They are rather SWEET aren't they?


I will be doing something a little different this month for the candy club challenge - since I combined December with January - so check back in the next few days!


ALSO - Spookytime Jingles will be doing a little seasonal promotion

I can't wait to see what the STJ artists produce for Valentines!

The Talent over at EHAG also has a great January Giveaway and Challenge

details forth-coming on the EHAG
Saving the best for last.....Chris Klinger has a brand new website address - stop by to see some of the most devilishly detailed pen and ink originals on the web!

www.designsbyck.com