Its Finally Here!
The EHAG January Challenge and Blog Give-away! Give-away details and peeks at the prizes are on the
EHAG
website now - don't forget to visit and sign up to win!
Challenge pieces will be listed on Ebay all week - just use EHAG as a search word on Ebay to view these creepy creations!
Here is my challenge piece, which will be listed on Wednesday of this week.
This Winter Witch has been collecting the last crab apples of the season (by the light of the crescent moon of course!)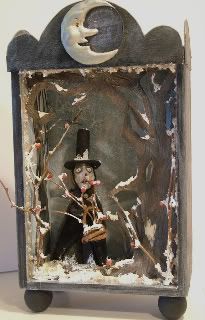 There is wonderful detail in this piece, the shadow cabinet interior has been painted with spooky winter trees over a snowy, frosty background. Mica flakes add a tiny bit of sparkly to the layers of "snow" that has settled. Madame Witch has alpaca hair, which has been braided into a bun, a hand-sewn woolen cloak and skirt and crepe undergarments. The spooky tree is paper mache over composite and has been layered with paint for a wonderfully realistic texture. A blue light bulb is affixed to the back and gives off an erie glow when switched on.
The outside of the box has been buffed with wax for a lovely soft finish. The cold crescent moon watches over the scene from his perch on top.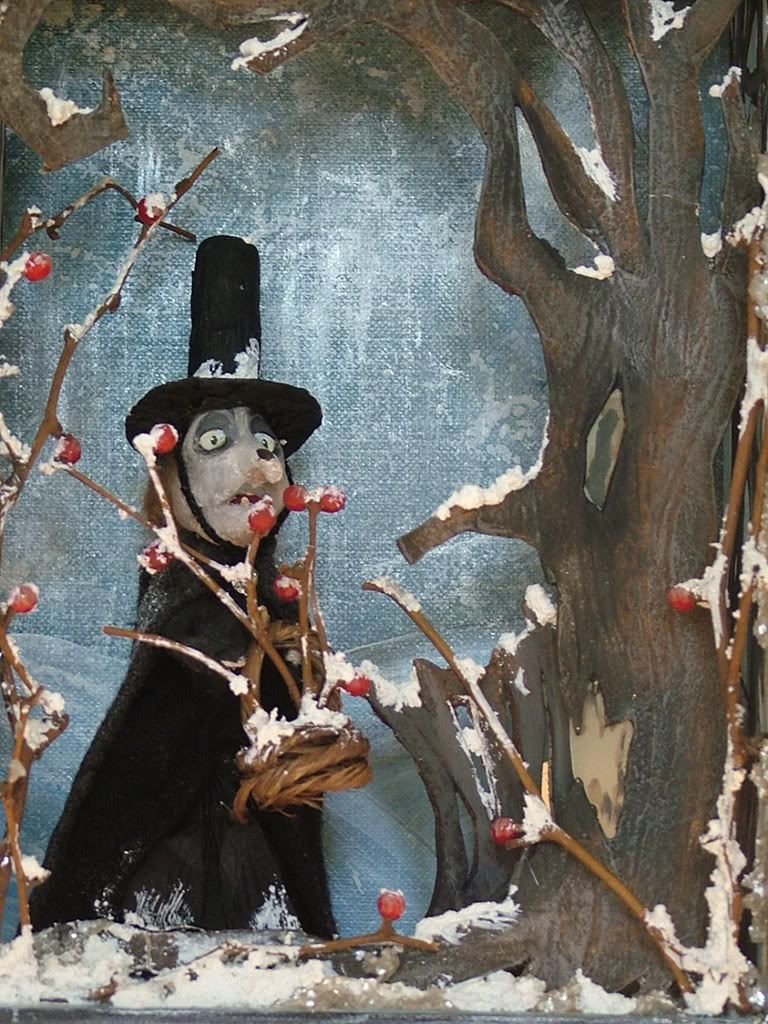 Total piece stands 10.5inches tall and 3.5inches deep and 5 inches wide.
Another Ebay listing for this week.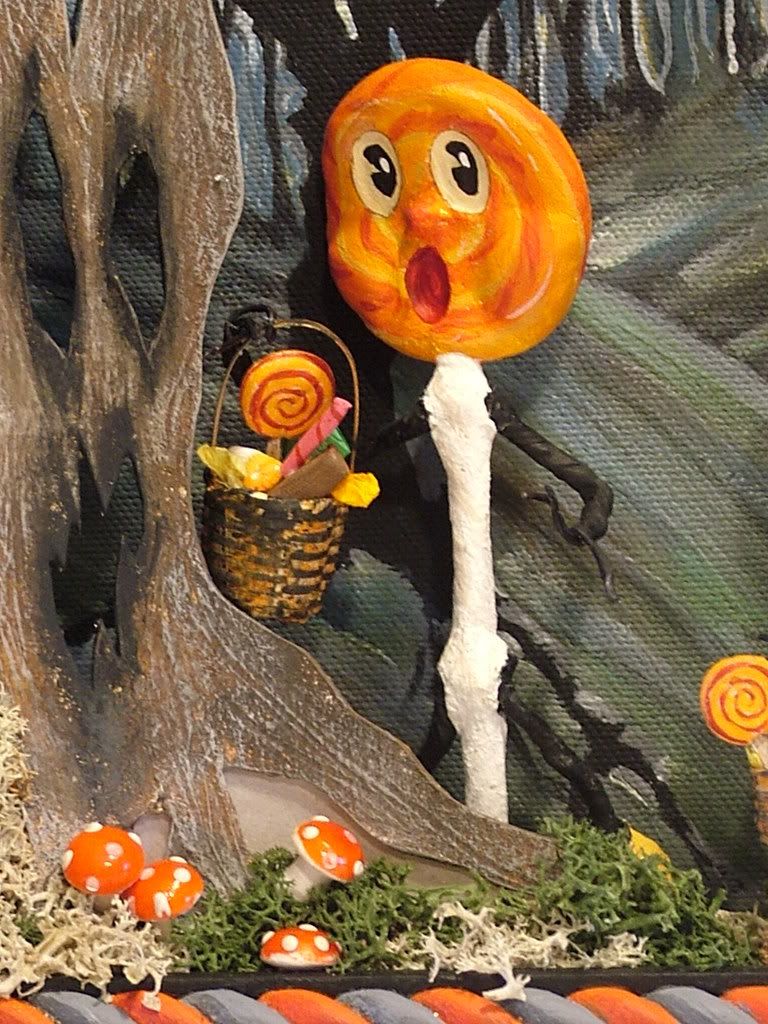 This one comes with a little poem:
Lollipop, Lollipop
Trick or Treat.
Tonight your journey must be fleet!
For in the forest lurks great danger,
NEVER
trust your candy
to
a
Stranger...
This Shadow Cabinet is slightly larger, 11.5inches tall, 8.5 inches wide and 3inches deep. A blood red light is mounted on the back, which gives this piece a warm, scary glow at night.
The outside of the cabinet has been accented with elaborate wooden embellishments and braiding. A deep wax finish has also been applied to the entire outside of the piece.
The
Spooky Trees
in the foreground are paper mache and composite, mounted against a painted "forest" background. These terrified lollipops are grasping their tiny candy baskets while they flee through the toad-stool scattered wood.
Even the tiny little baskets have been painted, and filled with all sorts of miniature goodies.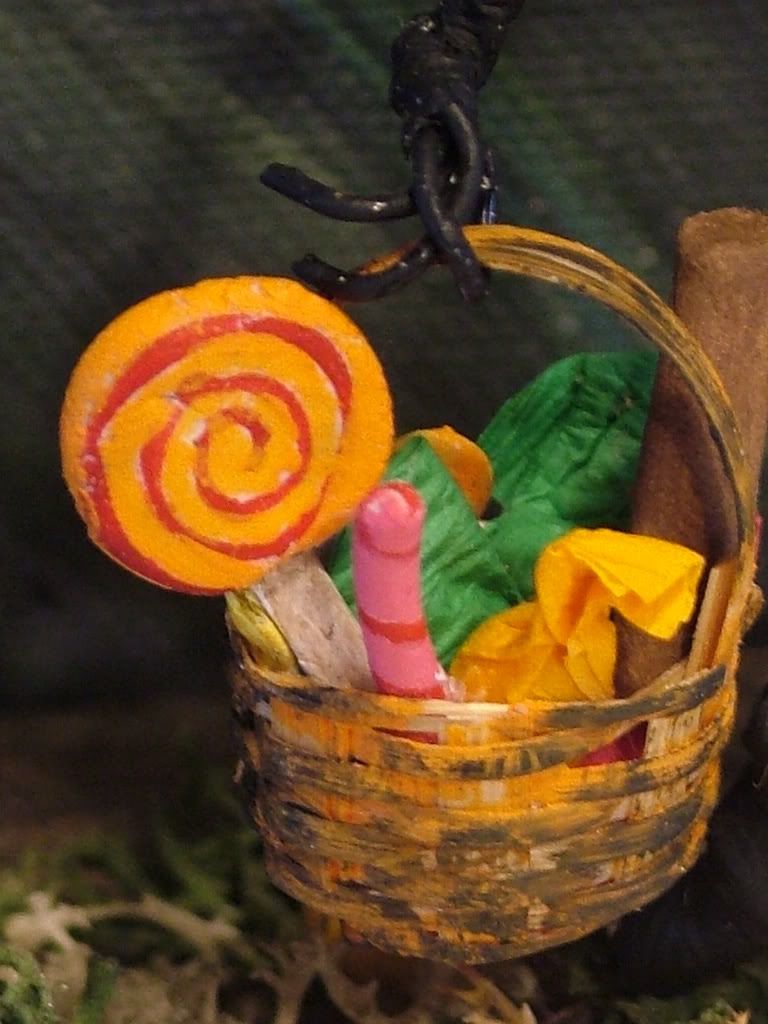 I must say, these photos do not do this piece justice - it really is something to see.
And see it you shall, on Ebay this week!
Thanks for stopping
-Sweet B